Three Castle Head, Mizen Peninsula, West Cork, Ireland.
Three Castle Head - 1.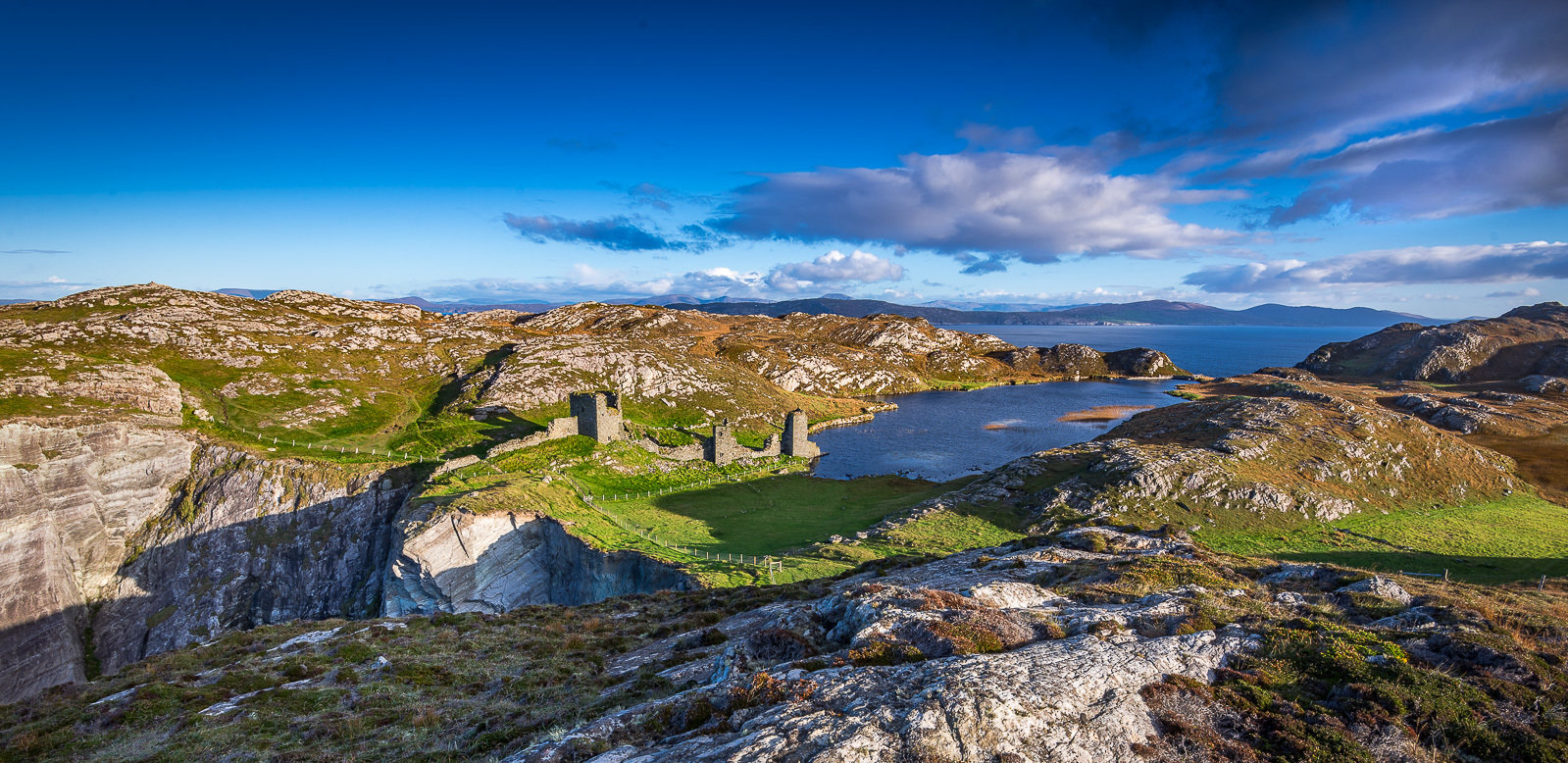 Three Castle Head - Ancestral Home of the O'Mahony Clan, Built 1207.
Located on the cliff tops on the northern tip of the Mizen Peninsula. When the Normans came to Ireland the O'Mahony Clan retreated here and built their castle. Strategically located between sheer sea cliffs and Dunlough Lake. It is such a well fortified location there is no record of the castle ever been breached.
Free Post World Wide.

Fine art prints are available in two sizes -
Medium Size. A3 Size - 297 x 420mm - 11.7 x 16.5in. Price €45.00 free post world wide.
Large Size. A2 Size - 420 x 594mm - 16.5 x 23.4in. Price €55.00 free post world wide.
Three Castle Head
Medium Size. A3 Size - 297 x 420mm - 11.7 x 16.5in. (0) Large Size. A2 Size - 420 x 594mm - 16.5 x 23.4in. (10)