Gleninchaquin, Beara Peninsula, Ireland.
Gleninchaquin -1.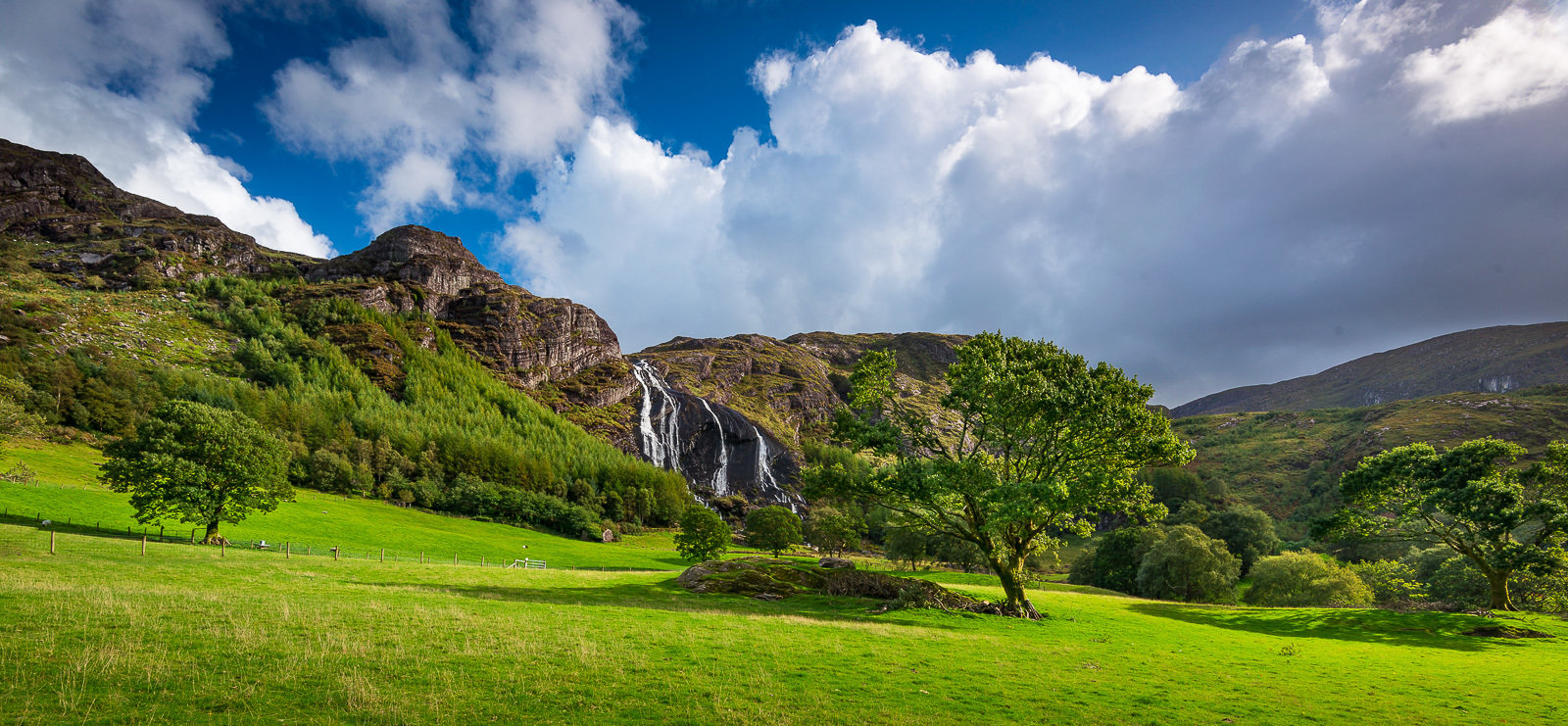 Gleninchaquin Waterfall - The waterfall is located in a horse shoe shaped valley on the north shore of the Beara Peninsula.
Free Post World Wide.

Fine art prints are available in two sizes -
Medium Size. A3 Size - 297 x 420mm - 11.7 x 16.5in. Price - €45.00 free post world wide.
Large Size. A2 Size - 420 x 594mm - 16.5 x 23.4in. Price - €55.00 free post world wide.
Gleninchaquin
Medium Size. A3 Size - 297 x 420mm - 11.7 x 16.5in. (0) Large Size. A2 Size - 420 x 594mm -16.5 x 23.4in. (10)